Councils Are Using their Powers to Issue Fly Tipping Fines
Posted on: 16/06/2022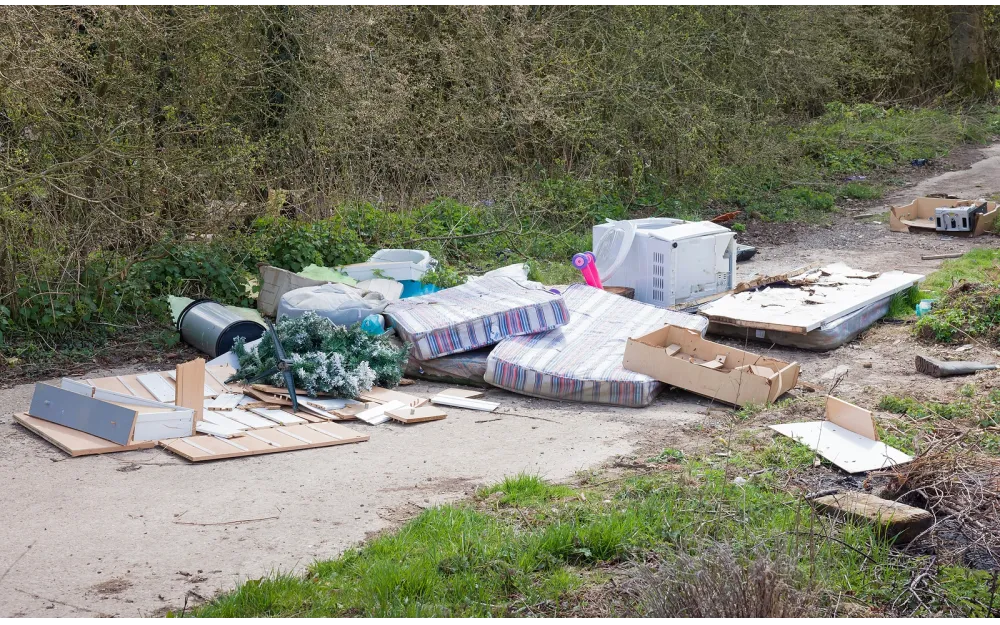 If there's one issue that local political parties of all persuasions should be able to agree on, it's the fact that we live in a beautiful county and those who despoil it by fly-tipping deserve to be fined. At a bare minimum those convicted should pay for the cost of the clear-up.
This month, Norwich City Council have launched a public consultation on fly tipping in the city. If you are resident in that city and wish to take part there's a link on the consultations page of the council website.
We've taken a close interest in how different local councils prosecute these offences and it has been a pleasure to see a slight uptick in prosecutions and convictions. Even though the paltry sums raised in fines are dwarfed by the hundreds of thousands spent clearing up after these criminals.
Recent successful prosecutions include:
These prosecutions are just the tip of the iceberg, when you consider that 79,726 fly-tipping incidents were reported across the East of England in 2020/21 according to the Department for the Environment, Food and Rural Affairs (DEFRA).
The most important thing you can do to not accidentally get embroiled in a fly-tipping incident is to ensure that whoever is transporting your waste has a Waste Carriers' Licence. If they don't, ask yourself why they don't and what were they planning to do with your waste?
At WT Skips, we are fully licensed to dispose of all your rubbish. For larger amounts hire a skip from us, for smaller projects generating small amounts of waste use our waste bag service. Using our services means you can guarantee that all of your waste will be disposed of legally and responsibly. Any questions, give us a call on 01493 668118.