Please Remove Lithium-Ion Batteries from Your Waste
Posted on: 26/07/2022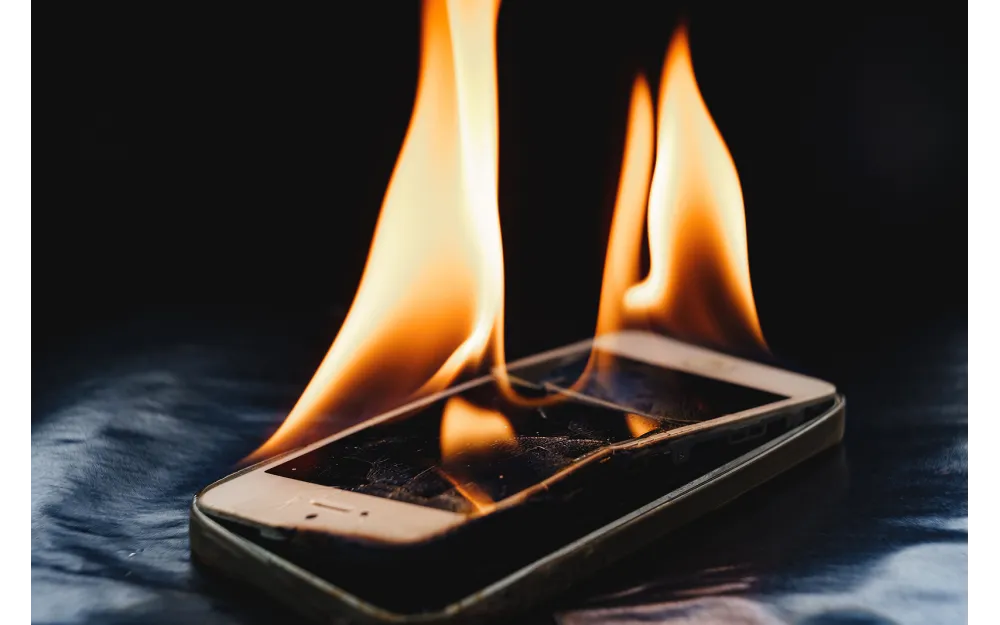 We can dispose and recycle the bulk of your waste, however there are some hazardous items that we cannot dispose of. We have a full list of items we can't take on our website. Following a spate of fires at waste disposal sites this summer, we are reminding customers that this list includes lithium-ion batteries.
Batteries Can Cause Fires
Batteries, in particular lithium-ion batteries, if punctured, damaged or exposed to high temperatures, have the ability to combust and start fires with significant energy. This potentially ferocious ignition source twinned with combustible waste materials has the ability to cause very intense fires that can rapidly spread - especially in the dry conditions that we've been seeing recently.
The most common way that lithium-ion batteries find their way into waste is people mistakenly thinking that their broken electrical items are scrap metal. Items such as electric scooters and bikes, power tools, chargeable toys, lighting and all IT gadgets count as Waste Electical and Electronic Equipment (WEEE) and must be disposed of appropriately.
How to Dispose of Waste Electrical Items
You can take WEEE items along to your local recycling centre who should be able to take them to be properly deconstructed and have the component parts responsibly recycled.
See our full list of banned hazardous waste in our Terms and Conditions.
For all your non-hazardous waste disposal needs, we are ready to help. Call us on 01493 668118 or book a skip online.